Foreclosure Lawyers in Texas
Experienced Foreclosure Lawyers Can Help You Save Your Home
Keep your property
Get rid of or restructure your debt
Start Your Free Consultation
Our Fort Worth & Dallas Foreclosure Lawyers Can Guide You Through The Process
Foreclosure Lawyers in Texas
Whether you are facing foreclosure on your home or another property, our experienced attorneys at
Leinart Law Firm
can guide you through the entire process. With more than 15 years of experience helping clients throughout North Texas keep their homes and find relief from overwhelming debt, our skilled team can help you find solutions to improve your financial situation and take some of the weight off your shoulders.
How Foreclosure Can Impact Your Life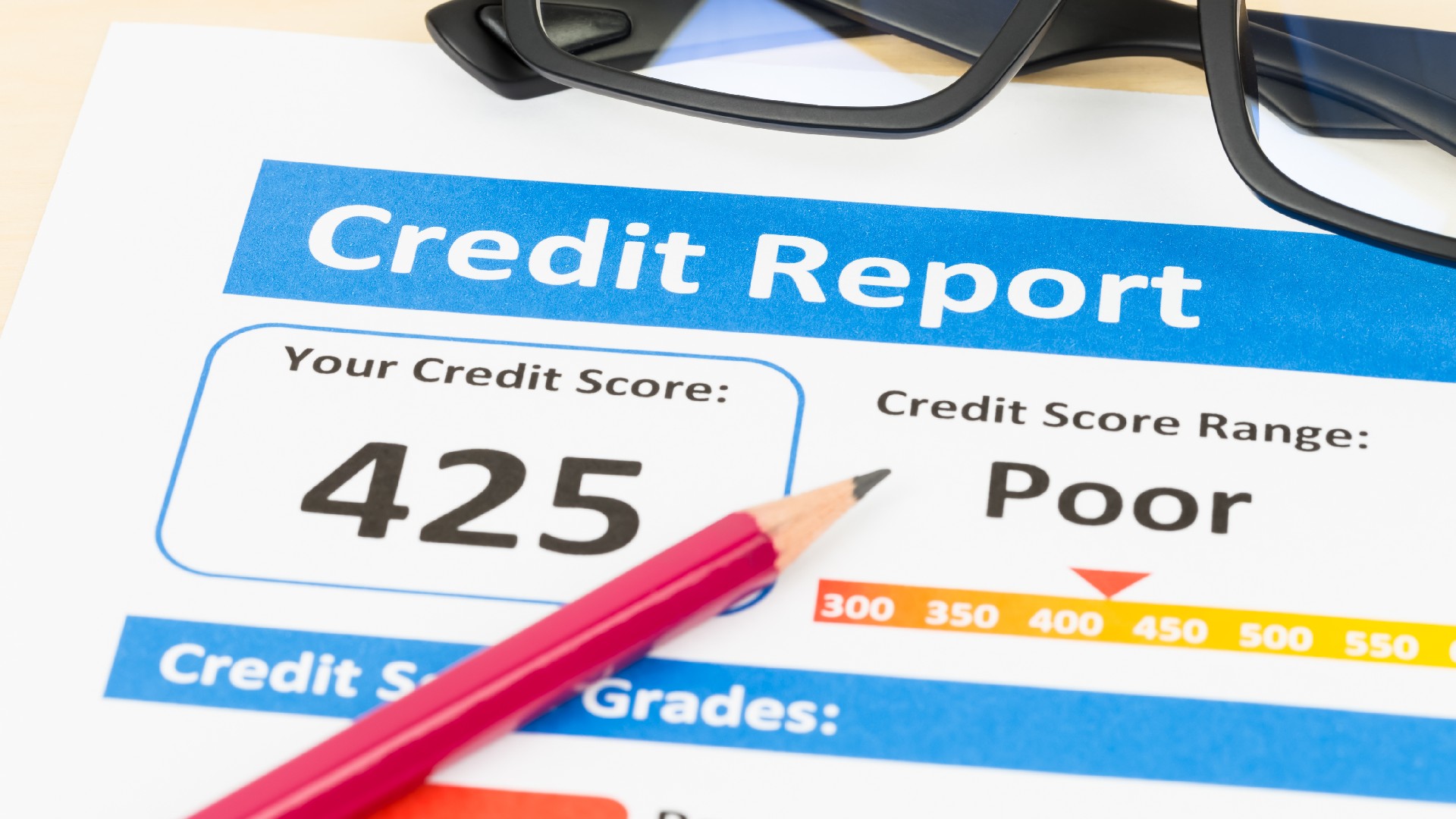 There are many ways in which home foreclosure can wreak havoc in your life.
Foreclosure Damages Your Credit Score
After you lose a property due to foreclosure, your score will drop an estimated 280 points. Improving your credit score can take years of making timely payments on secured and unsecured debt such as car loans and credit cards, but your score may rise more steadily in the years following a
bankruptcy filing
.
Foreclosure Makes It Difficult to Purchase a New Home
Lenders may require you to wait years before they even consider a new home mortgage application. This can sometimes be avoided if you explain the circumstances of a previous foreclosure. Many lenders have become more flexible about foreclosures that were brought about by events beyond the homeowner's control, especially in light of the devastating financial effects of the COVID-19 pandemic.
Tax Problems May Arise From Real Estate Foreclosure
The IRS asserts that borrowed money left unpaid is considered income and is taxable. If a lender forecloses on your home and does not recoup their full investment, you may be required to pay taxes on the deficiency as if it were income. That's why it's critical to speak with an experienced mortgage foreclosure attorney about your options for halting foreclosure or how to deal with the financial fallout if it has already been completed.
Foreclosure Can Interfere With Your Employment Prospects
Some companies check the credit of potential hires or require them to submit a financial profile. Some employers believe foreclosure or defaulting on other loans are indicators of poor management skills. This may lead to them crossing you off the list before even giving you a chance to prove you're qualified for the job.
It Can Be Psychologically Damaging to You and Your Family
In addition to the financial implications of foreclosure, the emotional impact of being forced to give up your house affects everyone involved. Your home is usually a welcoming place where you can relax and feel safe. Surrendering it to foreclosure can feel like you've lost an important member of the family.
Foreclosure and the COVID-19 Pandemic
Although there has been a
federal moratorium on foreclosures
on some mortgage loans due to the COVID-19 pandemic, it ended in the summer of 2021. Some states and municipalities put their own regulations in place, but many lenders either already have the go-ahead to resume or start foreclosure proceedings or soon will. If you have an FHA, a HUD, a VA, or a USDA loan, it's important to check and see what kind of
assistance and relief
are still being offered to homeowners suffering financial hardship due to the pandemic. Many private lenders are also offering loan modification and forbearance programs to help people keep their homes. Deadlines, due dates and other requirements change quite frequently in these uncertain times, so if you're experiencing difficulties with paying your mortgage, stay in touch with your lender and keep them aware of what's going on in your specific situation. Ignoring the problem won't make it go away and could actually make a lender more inclined to begin foreclosure proceedings.
Federal Regulations and Texas Foreclosure Laws
Federal mortgage and foreclosure procedures are regulated by the Consumer Financial Protection Bureau (CFPB). Under the law, your loan must be delinquent for 120 days before mortgage service providers can initiate foreclosure proceedings. Although four months of missed payments may seem like a decent amount of time, once proceedings are started, foreclosure can happen quickly in Texas. When you take out a loan to buy a house in Texas, you sign a promissory note and a deed of trust that indicates you will make timely payments. If you miss several payments, the mortgage service provider calls and sends letters requesting payment. If you are unable to make payments or work out an arrangement with your lender, foreclosure is bound to happen. In Texas, home foreclosure actions are non-judicial. This means that the lender can foreclose without even going to court as long as the deed of trust contains the authority for a non-judicial foreclosure sale, also called the "power of sale clause." Seeking the advice of a Texas foreclosure attorney as soon as possible can help you understand your options and possibly avoid foreclosure.
Bankruptcy Can Help You Avoid Foreclosure in Texas
Filing any type of bankruptcy puts an automatic stay on collection actions and temporarily halts foreclosure.
Chapter 13 bankruptcy
is a court protected plan, which stops the foreclosure of your home and lets you repay delinquent payments over time. Filing Chapter 13 bankruptcy in Texas also lets you restructure other debt and eliminate or reduce credit card debt, medical bills and other unsecured loans. This can free up money to make your mortgage payments and avoid foreclosure.
What If I'm Not Behind on My Mortgage or Don't Want to Keep My House?
Filing
Chapter 7 bankruptcy
may enable you to keep your home if you are current or almost current on your mortgage payments and want to get out from under unsecured debt, such as credit cards and medical bills. If wiping out your unsecured debt leaves you with enough disposable income to catch up and consistently pay your mortgage, Chapter 7 may be a good solution. Even if you don't want to keep your home, Chapter 7 can be a useful tool to protect your financial stability. If you're concerned that the bank will sue you for any deficiency balance of the loan or issue a 1099 so you have to pay taxes on it, Chapter 7 bankruptcy can discharge this deficiency from your credit. To file Chapter 7 bankruptcy in Texas, your median household income must be below the state median income for homes similar in size or you must pass the Chapter 7 means test. If you are eligible to file Chapter 7, credit card debt, car loans, medical bills and other forms of unsecured debt will be wiped clean. Once your unsecured debt is discharged, you should have more disposable income to pay your mortgage.
What Is the Texas Homestead Exemption?
When you own a home and the value increases above what you owe, you gain equity in the home. In Chapter 7 or Chapter 13 bankruptcy, the Texas Homestead Exemption can help you keep some or all of the equity in your home. How the homestead exemption impacts your bankruptcy depends on how you are filing. There are different ways it can impact a Chapter 7 bankruptcy from a Chapter 13 bankruptcy. Each state has a different amount of equity you can shield from creditors. To prevent people from shielding all of their money by purchasing a home, the court made certain requirements that must be met to qualify. Some states require that you have lived in the house for a few years prior to filing. There are also federal caps to homestead exemptions that you should talk about with your bankruptcy lawyer. Hiring a skilled attorney who is familiar with the nuances of Texas bankruptcy exemptions is critical to ensure you reap the full benefit of what state and federal law has to offer.
Alternatives to Bankruptcy
If filing bankruptcy is not an option, there are alternatives.
Letting the House Foreclose
Doing nothing and letting the bank foreclose is an option if you don't want to stay in your home, but it can have a negative impact on your life and your credit. You'll have to find another place to live and will most likely pay rent. If the lender is unable to sell your home for the amount of your loan plus their attorneys' fees, they can report this amount to the IRS as taxable income. They may also come after you for the deficit, which can leave the dark cloud of a
potential lawsuit
hanging over your head for years. Even if you think you do not want to keep your home, you have nothing to lose by scheduling a free consultation with a foreclosure lawyer to explore options such as filing bankruptcy.
Getting a Forbearance Agreement or Loan Modification
Due to the COVID-19 pandemic, millions of Americans are taking advantage of forbearance plans with their lenders. However, if you haven't sought forbearance or you have already tried working with your lender to catch up on your payments or modify your loan, they may require a significant portion of the arrears to show a "good faith" effort toward getting the loan payments back on track. Laws and regulations associated with forbearance and loan modification are complex, so it's important to speak with a lawyer if you're considering these options. Much like forbearance or loan modification, Chapter 13 bankruptcy enables you to repay past-due mortgage payments over time, but it has the added benefit of reducing or restructuring other debts as well. Catching up on your payments over a period of three to five years typically gives you more time than most modifications or forbearance agreements allow. It's also important to keep in mind that you can still apply for and receive a loan modification or refinance even while you are in Chapter 13 bankruptcy.
Paying an Unscrupulous "Loan Mod" Company
Many desperate homeowners facing foreclosure are so scared of bankruptcy that they pay scam artists a lot of money to "work with" the mortgage company on their behalf. Beware of any company that promises or guarantees that they can stop foreclosure through any method other than bankruptcy or that tells you to make your mortgage payments directly to them. These companies take your money, make a few phone calls and chalk you up as another victim. You may end up paying a lot more than it would cost to hire a bankruptcy attorney and still lose your home. These scams are even more rampant due to the pandemic, so be on the lookout. If something seems too good to be true, it probably is. The best way to find out whether bankruptcy or other debt relief solutions can help is to meet with an experienced bankruptcy lawyer at Leinart Law Firm. There's no obligation, and we'll give you honest, straight answers and solutions to your financial problems.
Common Foreclosure Terms You Need to Know
Much like any legal proceeding, foreclosure will introduce you to a lot of terms you may be unfamiliar with. To help you get a clearer picture of every aspect of foreclosure, here are a few common phrases you'll want to know.
Power of Sale Provision
This is a clause in a deed, trust, or mortgage stating that the buyer gives prior authorization for the sale of the property to pay the balance on the loan if they default. This means that when you obtain your loan, you give permission to the lender to sell the home to help pay off what you owe if you cannot make payments. Texas allows power of sale foreclosures, and a lender can foreclose on your home without the court's guidance or approval.
Loss Mitigation
This is the process in which a borrower and their loan servicer work together to avoid a foreclosure.
Notice of Default
This is a notice that is recorded by the trustee at the county recorder's office. The notice of default is official notice to the borrower that they are in default. If the default is not cured by making payments, there is a Notice of Sale filed and the property's date of sale is set.
MERS
Mortgage Electronic Registration System, Inc., (MERS) is a company that tracks mortgages. This database follows mortgages as they are sold and transferred.
REO Property
Real estate owned property (REO property) is when the bank owns the property due to a foreclosure. Once the bank owns the property, a loan servicer will make sure that the property is secure. The loan servicer will maintain the property and inspect it regularly.
How Can a Foreclosure Defense Lawyer Help?
If you are facing foreclosure, you are not alone. Thousands of people are struggling to keep their homes for all kinds of reasons. Our bankruptcy lawyers at Leinart Law Firm understand the stress that often goes along with foreclosure and other financial problems. We offer a free initial consultation, and there is no obligation to move ahead with your case. A foreclosure attorney can do a comprehensive assessment of your financial circumstances and advise you of your options, which may include bankruptcy or other solutions for halting foreclosure in Texas. Our debt relief attorneys also provide comprehensive legal help to manage other financial issues. Our offices are conveniently located in
Dallas
 and 
Fort Worth
, Texas.
Contact a Texas Bankruptcy Attorney to Learn More
If you're worried about foreclosure and wondering if bankruptcy is the right option for you, schedule a free case evaluation at Leinart Law Firm today.
Email us
, contact us in 
Dallas
 or 
Fort Worth
or use the convenient chat feature on our website to get in touch. We provide quality legal services and debt relief solutions to clients throughout North Texas.